Handwritten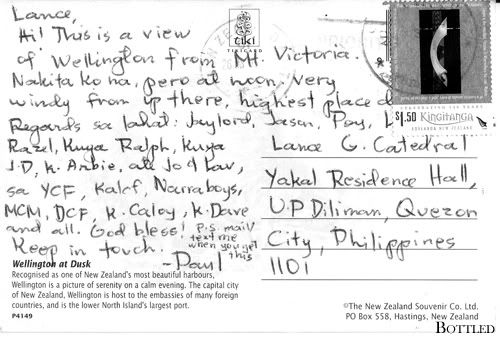 Nothing beats a handwritten letter.
My friend, Paul Velasco, sent me this postcard from Wellington, New Zealand about a month ago. It bore his familiar handwriting--strong, calculated, and shaky strokes--that gave it more personality, something an email can never accomplish.
When it comes to letters, I prefer analog to digital. Call me a tree-destroyer, but I'd rather have them in paper and pen. Don't you?
My blockmates are bound for Baguio City. I'm not going because my parents didn't give me permission. I should take a rest.
If Paul were there, he'd tour me around, even cook something for me in his amazing kitchen, which, I imagine, is just a couple of minutes away from where I'd be standing.