Now this is a winner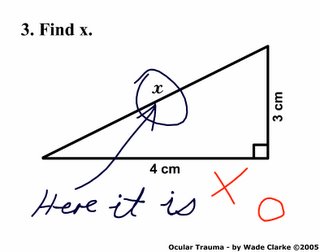 What if I do this in my math exam on Thursday?
* * *
It was a couple of months ago when Dr. Pascual asked me, in one of our Chem 26 lectures, to pinpoint what the first element in Group 6A is. I looked at the periodic table beside the blackboard, counted backwards from the Halogen Group... "Group seven, group six, ah, there it is," I thought.
"Ma'am, it's
zero
."
And then the entire class laughed like hyenas. Blood gushed through my face like flashflood, and I suddenly felt stupid. "OH NOOOO MA'AM! Sorry. It's
Oxygen
."