Who says we're nerds?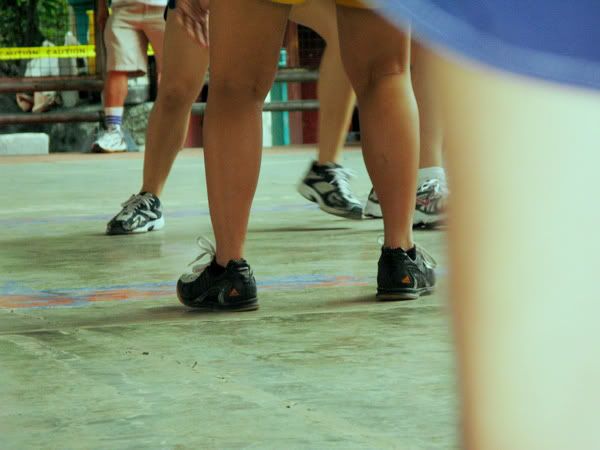 A basketball girls match in the College of Science (SC) Sportsfest. In this game, MBB defeats Biology.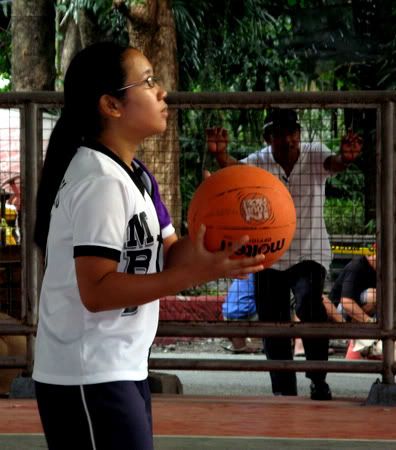 Checa Robles emerges as the highest pointer of the match. She's poised to pull off that crucial free throw, advancing MBB's lead by a point.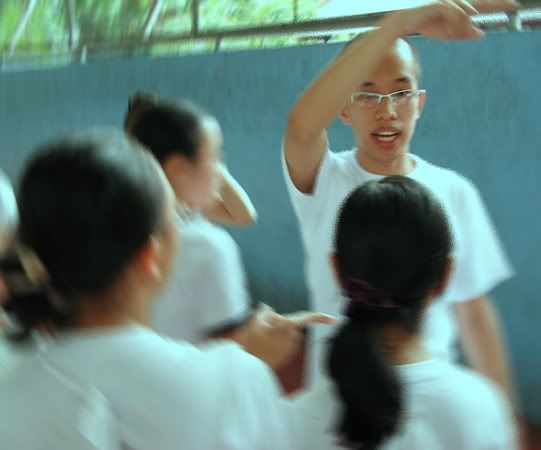 In a technical time out during the first half, MBB head coach Juanchi Pablo reminds the players of the game strategies.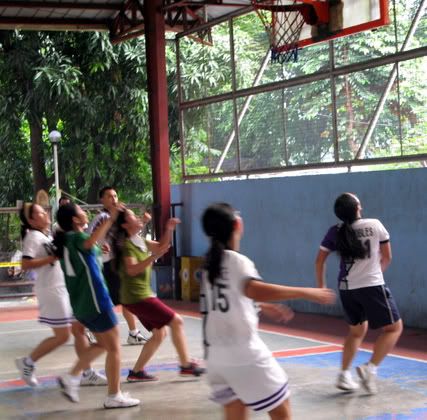 Five minutes before the end of the game, MBB and Biology players anticipate where the ball is going to fall.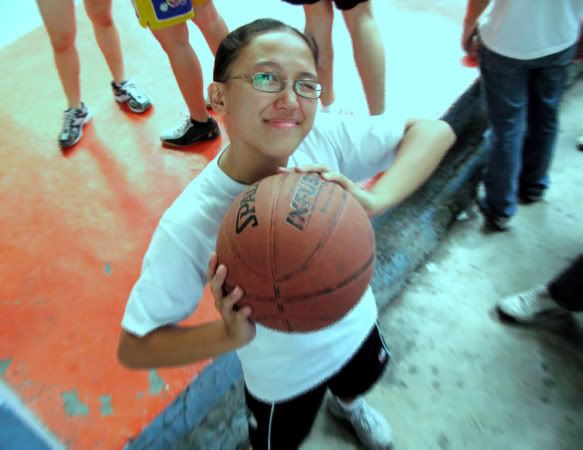 Dianne Deauna of MBB warms up after being called to the bench.
As for me, well, I took the pictures.