The week in photos: last week of July 2007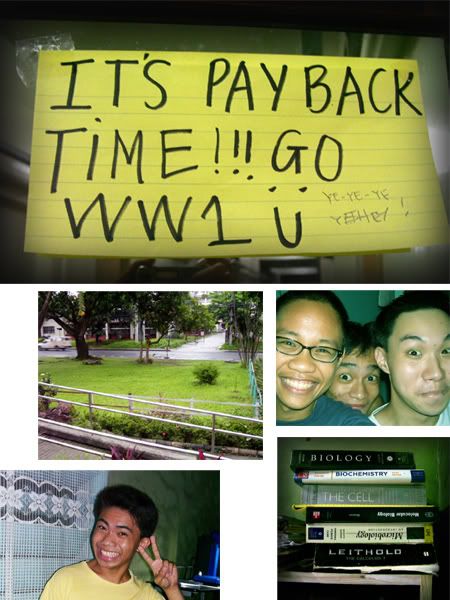 West Wing 1 lost to
West
East Wing 2 in Monday's volleyball match as part of the dorm's on-going Sportsfest. The morning thereafter, I saw this note posted in the hallway mirror. Vengeance.

Yakal lawn front view after a heavy downpour. Who made the angels cry?

Myself and Clint, with Rey hiding between us. Roomhopping makes dorm life exciting.

Number one roomhopper: JP Asong. Finally, he's been admitted to Yakal after years of torture in the Dorm on the Other Side of the Street. Feels like Kalayaan again.

Stacks of books piled above my shelf. Which reminds me: I should start reading again. If you think student life's a breeze; no, it's a hurricane.
And so, the month of July ends. Thank you, Lord, for keeping me this far.