Bottled Doodle (Photoshop) Sketches Part Three
Jef told me he wanted a Bottled Doodle Potrait, too. I was planning on actually making him one. However, my internet connection somehow slowed down; the doodle IMvironment couldn't be loaded. So I figured, "I'd paint in Photoshop."
I did.
Jef, here ya go. And yes, I still remember those humongous pata legs!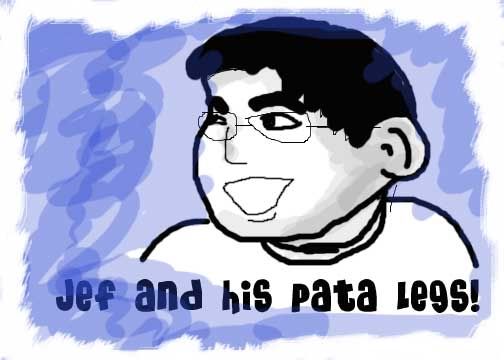 Ielle told me to make her something beautiful, too.
In the middle of my sketching sessions, I told her, "Ielle, di ata maganda yung nagawa ko (or something to that effect.)"
"Okay lang, Lance. Kahit anong gawin mo, maganda pa rin ako." Inner beauty.
Here then is the most exaggerated portrait I've done so far. I hope I've given her beauty enough justice.