On bright summer days
When I'm in school, I'd wish that the sem were over so I could go home. When I'm at home, I'd wish that the break were over so I could go back to school. One of life's crazy ironies: the grass is always greener on the other side.
But let me tell you that although, for a time, the monotony of idleness affected me greatly, I still had a great time at home. I'll let the pictures do the talking this time.

Early morning breakfasts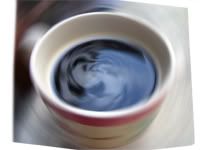 My family wakes up early. 6:30 am. Beat that.
In the garden, my parents have their morning cofee, while we have hot chocolate and pan de sal with cheese. Oh, that's just the pre-breakfast. The real breakfast comes around 7:30 am, almost always with fried rice.

Books
My tiny book collection consists of my favorites--and yes, with some trashy ones. At home, I read Dostoyevsky's Crime and Punishment but sadly, didn't finish it because it got lost. I put something on the table; the next minute, it vaporizes into thin air. I also reread parts of Harold Robin's A Stone for Danny Fisher, Stephen King's Rita Hayworth and the Shawshank Redemption, John Piper's Don't Waste Your Life, and Jerry Bridge's Transforming Grace.

Tee Vee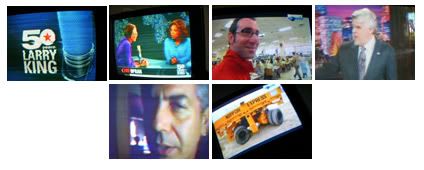 My brothers and I like tv. In the mornings, we watch two tagalized Channel 2 cartoon series, Mirmo and Alice Academy. Believe me, I've grown up with these shows, Julio at Julia: Kambal ng Tadhana being my childhood favorite. At noon, we have replay of The Tonight Show with Jay Leno (Jack TV) if Tatay doesn't watch the NBA playoffs.



Here are the other great shows we've watched:
Larry King's 50th anniversary episode featuring Oprah (CNN)
Extreme Engineering hosted by Danny Forster (Discovery Channel)
Anthony Bourdain: No Reservations (Discovery Travel and Adventure Channel)
On the Lot (Star World)
American Idol (Star World), and
A Rachel Ray episode featuring First Lady Laura Bush (Lifestyle Network).





Tennis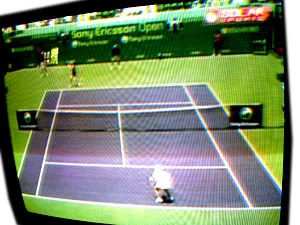 I indulge in tennis for my dose of athleticism. I don't play, I just watch. Roger Federer remains my favorite. Rafael Nadal, though, is phenomenal in clay. I hope they both make it to the finals at the French Open in Roland Garros. I can't wait.





Back and forth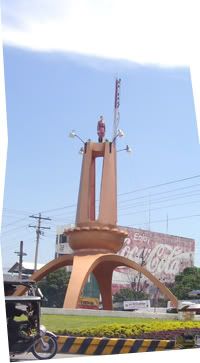 I'm naturally a home boy--by that, I don't mean that I look like Boy Abunda but that I prefer to stay home than go out. But I did go to places around town, even outside of it--to the farm and to both my parents' side of the family.





Back to the real world
And here I am now, back to the real world that is UP Diliman, thanking God for a most blessed time at home, eagerly waiting for classes to start, hoping to see my friends and hear them say, "Lance, tumaba ka." I'm sure they, too, have their own stories to tell.